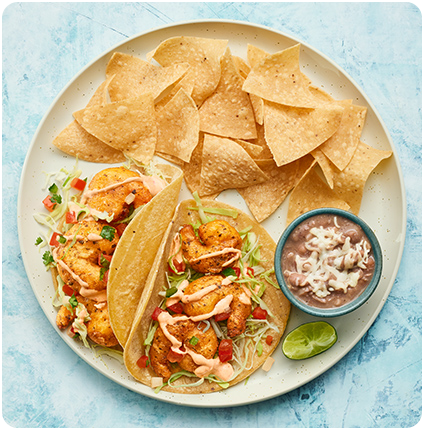 5 UNDER $10
Meet your new cravings, and revisit old favorites, all under $10. Enjoy more, spend less all day every day.
$8.99 NEW  Baja Beer-Battered Shrimp Two Taco Plate
$8.99 Chicken Chilaquiles Bowl
$8.99 Baja Grill Chicken Burrito
$9.99 Classic Taco Trio
$9.99 Chopped Salad with Chicken
*At participating locations.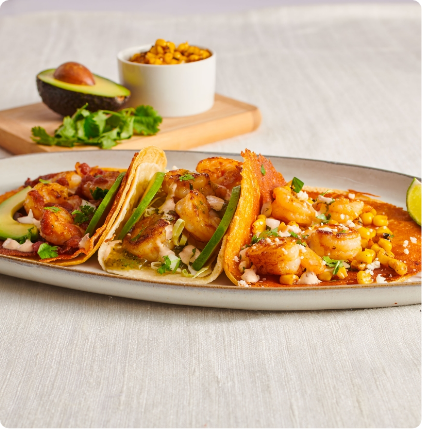 TUESDAY = TACOS
Lunch with the crew. Happy hour meet-up. Use the Rubio's mobile app to order for pickup on your way home. Catch our amazingly affordable Taco specials all day, every Tuesday!
$2.25 The Original Fish Taco® or Classic Chicken Taco
$2.50 Fish Taco Especial or Classic Steak Taco
$8.99 The Original Fish Taco® Two Taco Plate or Classic Chicken Two Taco Plate
$9.49 Fish Taco Especial Two Taco Plate or Classic Steak Two Taco Plate
$9.99 Shrimp Trio (Salsa Verde Shrimp Taco, Grilled Gourmet Taco™ with Shrimp, and the Mexican Street Corn Shrimp Taco)
*Prices may vary at some locations.
LET'S DO LUNCH
Re-energize your work day with one of our protein packed lunch specials. Starting at $8.49, every day until 2 pm.
$8.49 Two Original Fish Tacos
$9.49 Burrito Especial with All Natural Chicken & Tortilla Chips
$9.99 California Bowl with Chicken